MCC Volunteer Opportunities and Events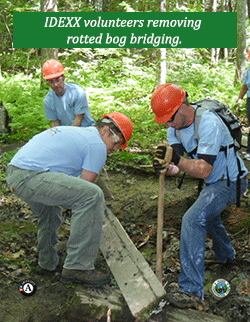 The Maine Conservation Corps welcomes volunteers to join our members and teams on projects throughout the state. Individuals and groups are invited to help out with projects like trail construction & maintenance, watershed surveys, invasive species removal, and many other conservation efforts.
Documents are provided in PDF and Microsoft Word formats. To view PDF documents, you will need the free Adobe Reader.
How to Volunteer
View list of current opportunities below.
Contact the listed project contact person for further details and to RSVP.
Review Equipment Lists:
Complete the MCC Volunteer Card (PDF 70KB).

Are you under 18 years old? - You will need a parent or guardian to sign your card.
Are you under 16 years old? - You will need an adult to accompany you on the project. However, they do not need to participate in the work.

Do you have health insurance? – Volunteers must be covered by health insurance. Volunteers without their own health insurance can be covered during their volunteer service by the MCC's SERVE/Maine Accident Insurance Policy. To be covered by the policy, volunteers must be at least 14 years old.
Bring the signed Volunteer Card to the project.
Stay in touch:
For More information about the MCC Volunteer Program, contact:
Dylan Cookson, AmeriCorps Member
Volunteer & Outreach Coordinator
Dylan.Cookson@maine.gov
(207) 624-6092
Current Volunteer Opportunities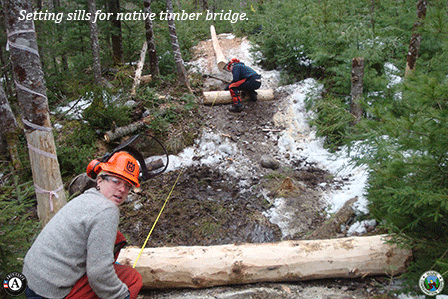 Featured Links
Prepare for Your Volunteer Experience
Contact Us
Dylan Cookson, AmeriCorps Member
Volunteer & Outreach Coordinator
Dylan.Cookson@maine.gov
(207) 624-6092